CBD Massage in Fort Collins
Many people are discovering the pain relieving benefits of CBD infused oil. Combine this natural remedy with a therapeutic massage and you have an incredible recipe for total body relaxation!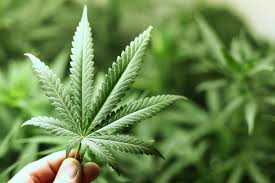 Cannabidiols, more commonly known as CBD's, are chemical compounds derived from hemp plants that are not mind-altering. Clinical trials have shown their positive effects on health conditions including epilepsy, insomnia, mood disorders, digestive diseases, neuropathic pain and cancer, just to name a few. Cannabis massage is a safe and effective way to try the healing benefits of this herb.
The CBD salve I use is organic and will either contain 0% THC or 0.3% THC depending on the product. It can create systemic relaxation, which may soften tissues and help me to release long-held tensions in your body.
Some people experience immediate pain relief when applying the lotion and many feel that it extends the positive results of my massages for a longer period of time.

I offer the addition of CBD oil to my massages for $5, for those interested in trying it. I apply it to specific areas of your body that are in pain or to your spine and feet for absorption throughout your body.
Click to schedule your CBD massage in Fort Collins today!
Additional sources regarding the benefits of CBD:
An introduction to the endocannabinoid system in your body -
http://norml.org/library/item/introduction-to-the-endocannabinoid-system
Video - Charlotte's Web - How CBD has improved the lives of epileptic children -
https://www.youtube.com/watch?v=S9qkYLtAhSQ&feature=youtu.be
The latest CBD research -
https://www.medicaljane.com/cannabinoid/cbd/