What Are the Benefits of Massage Therapy?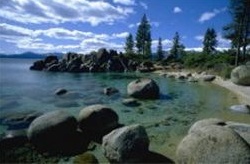 Bodywork assists your self-healing process by increasing circulation to tissues and organs, strengthening your immune system response, relaxing tense and overused muscles, and increasing your range of motion. It also helps prevent injuries, improves recovery time for athletes, and relieves migraine and headache pain.
Must I Be Completely Undressed?
Circulatory massage techniques work best with clients undressed; however you should disrobe to your level of comfort. You will be draped modestly with a sheet during the entire session and only the area being worked on will be uncovered.
What Should I Do During the Massage Therapy Session?
Make yourself comfortable. Many people close their eyes and completely relax... some fall asleep. Others like to talk during their session. Feel free to ask questions or request a change in technique, pressure, or room temperature so that you will feel comfortable. I will gently move you or ask you to reposition if needed.
What Oils or Lotions Will Be Used?
I use Dream Cream by Renaud Naturals. This cream is made locally with organic ingredients. Please let me know prior to your session if you have any skin allergies so I may accommodate your needs accordingly.
How Will I Feel After the Session?
Most people feel very relaxed with relief from long-term aches and pains. After an initial period of feeling slowed down, people often experience increased energy, heightened awareness, and greater productivity, which can last for days. Since toxins are released
from your soft tissues during a massage, it is recommended you drink plenty of water following your session.


What Payment Methods Do You Accept?
I except cash, checks, and cards at the time of service in my Fort Collins office. You can also purchase gift certificates instantly on the Gift Certificates page.


How Far in Advance Do I Need to Book an Appointment?
Same day massage therapy appointments may be available, but scheduling in advance is recommended to book the day and time you want.
What is Your Cancellation Policy?
Missed and late appointments significantly affect my ability to make a living. If you cancel with less than 24-hours notice or do not show up to your appointment, you will be expected to pay for your session. I understand that emergencies, illnesses, and weather events occur. Please give me as much notice as you can when you need to cancel so that I can try to fill your time slot. I will not charge for these types of cancelations, unless it becomes a habit.
What Medical Conditions Would Make Massage Therapy Inadvisable?
It is important that you inform me of any health conditions, injuries, surgeries, or allergies you may have. If you are under a doctor's care, it is strongly advised that you receive a written recommendation for massage prior to any session. I may require a recommendation or approval from your doctor for serious conditions.
Some contraindicated conditions include: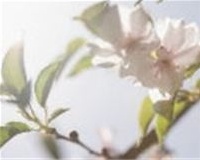 - Certain forms of cancer and/or if you are currently undergoing chemotherapy and radiation.
- Phlebitis or thrombosis
- Certain heart or blood conditions
- Certain skin conditions
- Contagious diseases including colds, flu's, or fevers
- Diabetes (Deep tissue work is contraindicated with peripheral neuropathy)
- Acute arthritis flare-ups
Do Most Medical Issues Make Bodywork Inadvisable?
Not always. In fact, massage can be very therapeutic for many medical conditions. However, in the above cases it is best to have advice from your physician.